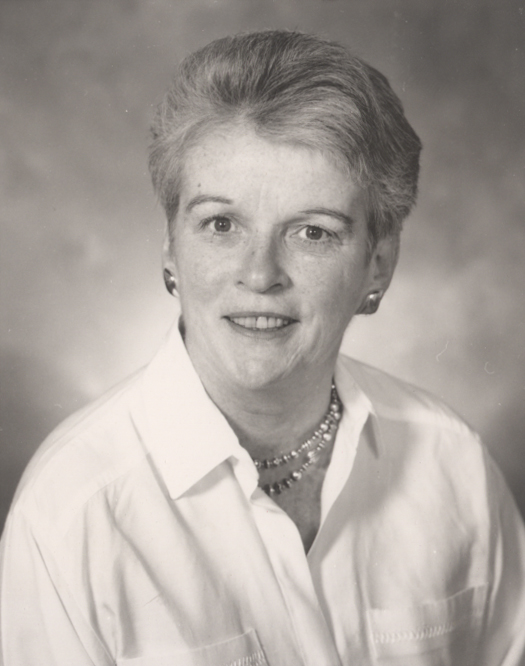 Ann Gorman Condon
Ann Gorman Condon
Internationally respected Loyalist scholar Ann Gorman Condon was born in Chicago in 1936, but her formative years were spent in California. She received her BA from the University of California (Berkeley), an MA from Radcliffe, and her PhD from Harvard University. Her dissertation won Harvard's DeLancey K. Jay Prize. While at Harvard, she married fellow classmate Tom Condon. After completing her PhD, Ann Condon took up an appointment in the history department at the University of New Brunswick.
At UNB Ann had a distinguished academic career, first on the Fredericton campus and then for 22 years in Saint John. She figured prominently in the development of the Loyalist Papers Project at UNB Fredericton and served on a number of committees. During her career, she produced insightful and thought-provoking studies of New Brunswick's Loyalist founders, a sampling of which can be viewed below. In addition to Ann's record of scholarship is the legacy she left with her students. A skilled and dedicated educator, Ann had the ability to make the past come alive. As one former student fondly remembered, "she gave history a human voice."
Ann passed away unexpectedly on June 1, 2001.
Bibliographies of Ann Gorman Condon's work:
A Bibliography of Ann Gorman Condon's work, edited by Patricia Belier
Electronic versions of papers by Ann Gorman Condon:
"The mind in exile: loyalty in the Winslow Papers," a paper prepared for a public presentation of the the Tenth Milham Lecture on 18 November 1998 in Archives and Special Collections, Harriet Irving Library, University of New Brunswick Digital audio mp3s of this presentation:
"The Americanization of Benjamin Franklin," a paper prepared for a public presentation on 20 November 1985 at the Charles Warren Center, Harvard University
"The Family in Exile: Loyalist Social Values After the Revolution," in Margaret Conrad ed. Intimate Relations: family and community in Planter Nova Scotia, 1759-1800, Fredericton: Acadiensis Press, 1995, pp. 42-53
"The New Province: Spem Reduxit," in Ann Gorman Condon, The Loyalist Dream for New Brunswick: the envy of the American states, Fredericton: New Ireland Press, 1984, pp. 131-151
Dictionary of Canadian Biography articles by Ann Gorman Condon:
Works about Ann Gorman Condon