---
George R. Parkin fonds

UA RG 352

Archives & Special Collections
Harriet Irving Library
P.O. Box 7500
Fredericton, NB E3B 5H5

March 2000
---
George R. Parkin fonds [textual record]. - 1875-1877. - 1.5 cm of textual records
Biographical sketch: Educator, orator, administrator, George Robert Parkin, son of John and Elizabeth (McLean) Parkin, was born 8 February 1846 at Salisbury, Westmorland County, New Brunswick. He received his early education at local schools and earned a certificate as a school master at the Saint John Normal School in 1863. He taught briefly in Buctouche and Campobello before enrolling in the University of New Brunswick, where he earned a B.A. and an M.A. in 1867 and 1872 respectively. He was appointed headmaster of the Bathurst Grammar School in 1867.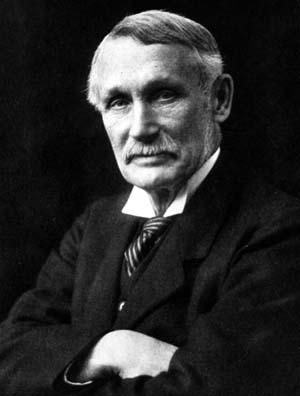 Encouraged by Bishop John Medley of Fredericton, in 1873 Parkin entered the University of Oxford where he took special courses in classics and history. Returning to Canada, he resumed his position as principal of the Fredericton Collegiate School (1871-1889) and, in 1878, married Annie Connell Fisher (d. 1931), the daughter of William Fisher of Fredericton. They raised no fewer than 5 children.
Successor to the Fredericton Academy of Liberal Arts and Sciences which was founded in the 1780s, the Fredericton Collegiate School was officially organized in 1829 with the establishment of King's College. It served principally as a preparatory school, first for King's and later for UNB. Students of the collegiate school received instruction in reading, writing, English grammar, geography, history, arithmetic, geometry, bookkeeping and the classics. While principal, Parkin taught Greek, Latin, classics, and geometry to such promising New Brunswick youth as Bliss Carman, Charles G. D. Roberts, and J. D. Hazen. Carman would later say of Parkin that he was "forever indebted to him, more than to anyone else except my parents for the most priceless things in life."
Parkin's academic abilities also won him the admiration of his peers. UNB conferred an honorary LL.D. on him in 1894, and Trinity University (Toronto) and Oxford University both followed with an honourary D.C.L. in 1898 and 1911 respectively. Likewise his zeal for imperialism attracted attention. In 1889, on invitation of various branches of the Imperial Federation League in Canada and Australia, he travelled extensively in Canada, Great Britain, Australia and New Zealand speaking on the question of imperial unity.
Parkin's career took another direction in 1895 when he was appointed principal of Upper Canada College (1895-1902). In addition, he served as a correspondent to The Times (London) and as organizing representative of the Rhodes Scholarship Trust. For his service to Britain he was created Knight Commander of the Order of St. Michael and St. George in 1920. Sir George R. Parkin died unexpectedly in London, England on 25 June 1922 and was buried at Goring-on-Thames.
Sources:
"Sir George R. Parkin" by Bliss Carman, The Daily Province (Vancouver), 1922
"George Robert Parkin," Canadian Men and Women of the Time, 1898
"Sir George Robert Parkin," Dictionary of National Biography, 1922-1930
Katherine F. C. MacNaughton, The Development of the Theory and Practice of Education in New Brunswick 1784-1900, 1947
Custodial history: Mrs. S. V. Grant of Halifax, Nova Scotia donated this fonds to University of New Brunswick Archives and Special Collections in January 2000. William Christian, professor of political science at the University of Guelph, forwarded the examination book to Janet Toole, oral history archivist Provincial Archives of New Brunswick, by Canada Post in mid-January 2000.
Scope and content: This fonds contains a single item -- George Parkin's examination book covering the years 1875-1877. It includes examination questions for subjects he taught -- Latin, Greek, classics, English classics (Shakespeare, Bacon, Cowper), geometry -- along with the grades his students received. It also includes listings of students and their marks in French, as well as examination questions for special classical competitions, summaries of these classical competitions and summaries of the 1876 mathematical competition and the 1876-1877 Douglas Gold Medal competition.
Title based on the name of the creator.
Janet Toole, oral history archivist Provincial Archives of New Brunswick, personally delivered this fonds to Archives and Special Collections on 19 January 2000.
Archives and Special Collections also houses George Parkin's Collegiate School reports to Senate, 1872-1885; 19 letters between Parkin and UNB President C.C. Jones (Presidential Papers); a few Parkin letters ( MG H1 Bailey Family Papers) and over 60 Parkin letters (MG H20 Sarah Ketchum fonds).
Additional material relating to Sir George R. Parkin is located at the National Archives of Canada.
---

BACK TO ARCHIVES
---
Document Maintained by:
UNB Archives
email address archives@unb.ca
Last Update: 2000/04/03