---

                                                  MG
                                                  H13
                                                  Rep.


Title: John Douglas Hazen fonds

Dates: 1874-1936; predominant 1911-1917

Extent: 6.03 m of textual records; 121 watercolours; 57 photographs

Biographical Sketches:Elizabeth Beckwith was born into a prominent New Brunswick family in 1839 or 1840. A marriage was arranged for her in 1858 to James King Hazen. In 1860, she separated from Hazen and returned to the Beckwith family home in Fredericton (61 K) with her two children.

As an amateur artist, Elizabeth Beckwith Hazen worked in several media including watercolour, oil and crayon. By the 1870s she was winning recognition for her paintings and drawings at the Provincial Exhibition. She died in 1935, one of Fredericton's oldest and most distinguished citizens.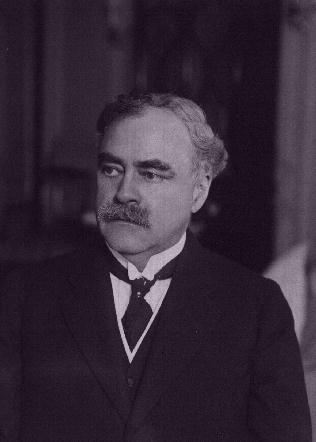 John Douglas Hazen was born June 5, 1860, the son of James King Hazen and Elizabeth Beckwith. Educated at the University of New Brunswick, he was called to the provincial bar in 1883. In 1884 he married Ada C. Tibbits of Fredericton. He practised law in Fredericton, 1883-1889, and in Saint John, 1889-1917. From 1888-1889 he was mayor of Fredericton.
Hazen was first elected in 1891 to the House of Commons as a Conservative representative for Saint John but was defeated in 1896 and turned to provincial politics. In 1899 he was elected for Sunbury County to the New Brunswick Legislature where he led his party in Opposition, 1899-1908. When the Conservative Party won the election of 1908, he formed a government in which he was Premier and Attorney General. He resigned in 1911.
In 1911 Hazen accepted the portfolio of Marine, Fisheries and Naval Affairs in Borden's Dominion cabinet and was elected by acclamation for Saint John. As the minister in charge of naval affairs, Hazen made a substantial contribution to the Canadian war effort. He was a member of the International Fisheries Commission, 1917-1918 and attended the Imperial War Conference of 1917. He resigned his portfolio in 1917 on his appointment as Chief Justice of New Brunswick, a position he held until his retirement in 1935. He died Dec. 27, 1937.
Scope and Content: This fonds consists largely of private correspondence of J. Douglas Hazen, mostly while he was Minister of Marine and Fisheries, 1911-1917. The fonds also contains photographs, scrapbooks, personal documentation and finding aids to the correspondence generated by the creator. More than one hundred wildflower watercolours painted by Elizabeth Beckwith Hazen are also found in this fonds. A small book collection was originally deposited with these papers but is now held separately as the J. Douglas Hazen Book Collection.
The correspondence files were removed from Ottawa in 1917 when Hazen resigned from his position in Marine and Fisheries. A fire in the mid 1950s destroyed many of the Hazen papers and left much of the remainder, which constitute this fonds, damaged.
Access: Open
---
Overview of holdings:

Boxes 1-20, 22, 25-26 -Correspondence
      21-  Imperial War Conference 1917 - Memoranda and minutes
      23 - Photographs and one personal scrapbook
      27 - Personal documentation for J. Douglas Hazen

    Inventory for file titles

Scrapbooks:

     1. Visit to Europe 1912. 2 vols.
     2. London 1917 [Imperial War Conference]
     3. UNB / Fredericton / Saint John, 1880-1896

Appointments Made [to Office], 1911-1917

Nominal Index to Correspondence; with reference to file location.

Correspondence Register. Private Secretary to Minister of Marine.
4 vols. (3 bound / 1 unbound)

Elizabeth Beckwith Hazen Watercolours 

    Item listing of watercolours

---

Correspondence. Private files from Office of the Minister of
Marine and Fisheries.


Box 1*File  5B   Saint John Agency

             5Bx  Dock Facilities for Overseas Shipping 1916-1917

             7    New Brunswick Elections, 1911

Box 2        9    Shipbuilding in Canada 1913-1916

             9    N-B Shipbuilding in N.B. 1917

Box 3        16   Recommendations to Senate

             20a  Thos. Bell Correspondence 1913-1914

Box 4        21a  Government Dredging at Bathurst, N.B.

             23   Fort La Tour Monument

                  Interview with President Wilson

             32    New Brunswick Railway matters - taking over branch lines, etc.

Box 5        39   Fredericton & Grand Lake Coal and Ry. Co. 
 
                  Saint John Valley Railway

             46   Misc.-St. John Street Ry.
      
                  Matthews Stamp Vending Machine

                  St. George Granite, etc. etc.
 
                  Saint John Govt. Employee (See also File 113)

Box 6      52   J.K. Flemming Correspondence re N.B. Premiership

           52   J.K. Flemming Correspondence

                Charges Against - 1914

           56B  Ocean Mail Contracts

Box 7      58   Personal finances - St. John

           60a  St. John Orders - Patronage

           77   Standard difficulties

           79   York Cty. Nomination and Campaign, 1915

           80   N.B. Local Govt.

Box 8      80B  N.B. Elections 1914-1916

           80E  N.B. Elections 1917

           84   Proposals for L'Etang as a National Port

           87   Misc. Addresses

           91   Negro Point Breakwater 1911-1917

Box 9      93X  Naval Bill 1912-1913

           95   St. Martins Rt., Sailsbury - Albert Ry., etc.

Box 10     102  Ballast Wharf - St. John (Durant)

           112  Carleton Cty. Recommendation

           112a F.B. Smith Corres. 1911-16

Box 11     112B Carleton - Victoria

           113  Saint John Patronage and other matters

Box 12     113  Saint John Patronage, etc.

           113B Postal Mail Clerk Charges
        
           113C Saint John Militia Dept.

                Property.

           113D J.K. Scammell Dismissal

Box 13     113  Saint John Patronage etc.

Box 14     114a London Correspondence on 1912 visit. Unnumbered 
                file

                London visits - 1911 and 1912 - Social, etc.

           116  G.B. Lockhart's Dredging

Box 15     119  Grain Conveyor Installations, Saint John

           134  Saint John Harbour - Swan's report on

           138  Victoria-Madawaska Patronage 1913-1915, 1914-                 1917 

Box 16     143  Courtenay Bay 1911-1913

           143C Courtenay Bay Sub-Contract

           146  Veteran Pension Scale

           148C Soldiers Voting

Box 17     146  Anonymous Letters

           159  W.H. Thorne Correspondence

           167  War Supplies - Hay
            
           167  War Supplies - Albert

                Shale - Oil

Box 18     148B & 167B  Militia Matters 1914-16

           148B-E Misc. Eng. Corres. 1917

                  Unnumbered File

                  Drunkenness in Can. Army 1917

Box 19     185    Military Service Bill 1917

                  Sir Jas. Dunn Correspondence 1914-1915

                  W.M. Aitken (Lord Beaverbrook)

                       Correspondence

                       Files 147, 148b, 58 and unnumbered.

                  Baxter Letters 1911

                       re sale of stock in Eng.           

                       Grimmer, re, Albert Steele

Box 20            Congratulations on Appt. to Borden Cabinet 1911

                  Correspondence in England June and July 1911

                  Beauharnois Agrts.

Box 21            Imperial War Conference London 1917
                  Memoranda and Minutes

Box 22            McLeod-Tellier Comm. File  

                  Submarine Investigation   

                  File re Orr Lewis and Canadian Vickers - re

                  ship construction.

                  N.B. Election results 1917

                  Letter from Orr Lewis describing the sinking of
         
                  the Lusitania

Box 23            Photographs [mostly Borden] and Drawings

                  Personal Scrap book

                  Notes on Lectures (apparently of Sir Douglas

                  Hazen while at U.N.B.)

                  F.B. Hazen Journal

Box 24            Receipts for Personal Purchases, Income Tax,

                  etc., little or no historic value - not sorted.

Box 25            Resignation from Cabinet

                  1917 - Appt. Chief Justice and re Can.                        
                    Ministry.

                    Washington.

                    Ministerial Business - after resignation, 1917

                  Personal Family Letters

Box 26            West Indian Affairs

                  Returned Soldiers Comn.

                  International Agrt. on Non-ferrous metals 

                  N.B. Immigration Promotion 1911

                  Dominion Govt. Printing

                  Appropriations

Box 27 Personal, including documentation.

     File 1       Hazen Family Tree

     File 2       Certificates, Awards, and Commissions, 1874-1935

     1874 Nov.3   Certificate of J.D.H. as member of secret      
                  society. (see Pomeroy's biography of Roberts   
                  pp.15) 

     1875         Letter to Willy McInnes.

     1877 May.1   Second class certificate from School of Military
                  instruction.

     1877 Je.21   Certificate of standing, 1876/77, Freshman class
                  + honour certificate.

     1878 Je.20   Certificate of standing, 1877/78, Junior class
                  + honour certificate.

     1879 Je.25   Certificate of standing 1878-79, Senior class
                  + honour certificate.

     1880 Sept.21 Appointment as Second Lieutenant in No. 5      
                  company, 71st "York" Battalion of Infantry.

     1884 Sept.22 Certificate of marriage - J. Douglas Hazen
                  and Ada C. Tibbits.

     1894 Je.8    Commission appointing John Douglas Hazen, one
                  of Her Majesty's Counsel Learned in Law.

     1918 Je.1    Notice of appointment as Knight Commander of
                  the Most Distinguished Order of Saint Michael
                  and Saint George.

     1918 Je.3    Appointment as Knight Commander....     
      
     1918 Dec.6   Enclosed Warrant under the Royal Sign Manual &
                  the Seal of the Order. (2)

                  Statues of the Most Distinguished Order of Saint
                  Michael and Saint George 1911-1918.

     1921 Oct.31  Commission appointing Sir John Douglas Hazen a
                  commissioner to inquire into and report re     
                  claims for damages for destruction of life and
                  property and for breeches of contracts through
                  illegal warfare of the enemy.
     
     1930 Sept.11 Commission appointing ... administrator of the
                  Province of N.B.

     1931 Nov.2   same as above.

     1935 Jan.23  Letters Patent granting an annuity to Hon. Sir
                  John Douglas Hazen, KCMG.  
        
     File 3    Material on Lt. James Murray Hazen, son of Mr.
               and  Mrs. J.D. Hazen who died during World War I, 
               April 19, 1916. (6 items)


     File 4    Correspondence to Lady Hazen

      1891          J.D.H. to his wife re Sir John's death. (4 pp.)
     [1911]         James Dunn to Mrs. Hazen. (1 p.)       
      1916          Wilfred Laurier to Mrs. Hazen. (3 p.)
      1921          Geo. R. Parker to Mrs. Hazen. (8 p.)
      1923          Bliss Carman to Lady Hazen. (7 p.)
      1935          Grace T. L. to Sir Douglas Hazen. (3 p.)
      1937          Arthur Meighen to Lady Hazen. (3 p.)
      1938          Mackenzie King to Lady Hazen. (2 p.)
      1938          R.B. Bennett to Lady Hazen. (2 p.)

      File 5    Notebooks

               Books 1 - 4         Election results  
               Book 5              Pocket diary, 1917-1920.

      File 6   Speeches - drafts

      File 7   Additional correspondence, n.d., 1884-1936.
                     (15 items)

      File 8   Obituary of Sir J.D. Hazen. Daily Gleaner, 
                     December 27, 1937. 

      File 9   Misc. Newspapers (poor condition).          
                                                    
      
Box 28       Unsorted letters and papers.

Scrapbooks:
     1. Visit to Europe 1912 2 vols.
     2. London 1917. [Imperial War Conference]
     3. UNB / Fredericton / Saint John, 1880-1896

Appointments made [to Office], 1911-1917

Nominal Index to Correspondence. File location indicated..

Correspondence Register. Private Secretary to Minister of
Marine.  4 vols. (3 bound / 1 unbound)



---



Elizabeth Beckwith Hazen.  Watercolours of Wildflowers


No.  Title                              Height         Width

1.   Tilia The Linden or Lime           12 2/8         16
     Tree May 1873
2.   Iris Vericolor  Blue Flag          16             11 1/8
     June 1873
3.   Linnaea Borealis Twin Flower       11             16
     June 1873
4.   Sarracenia Purpurea Indian         18 1/2         13 1/2
     Cup  August 1873
5.   Asclipias Syriaca  Milk Weed       16 1/4         14
     October 1873
6.   Vitus Raparia Wild Grape Vine      12 3/8         15 3/8
     Frost Grape River Grape 
     October 1873
7.   Oxalidacea(oxalis acetosella)      10             7
     Wood Sorrel (with grasses)
     July 1873
8.   Rhodora Canadense Canadian         14 7/8         10 6/8
     Rhodora  May 1873
9.   Grossulariaceae Ribes Americanum   16             10
     Wild Currants  Flower - June 1873
     Fruit - September 1873
10.  Malius Common Apple June 1873      12 3/4         10 1/4
11.  Acer Tasqcarpunn White Maple       16 1/2         12 1/4
     September 1873
12.  Lilium Canadense Tiger Lily        16 1/4         13 1/4
     (actually the Canadian Lily)
     July 1873
13.  Fargus Beech September             13 1/4         12
14.  Quercus Oak September              14 1/8         13 1/8
15.  No Title - appears to be           14             10
     Pussy Willows
16.  Acer Saccharinum - titled Rock     15 3/4         11 1/4
     or Sugar Maple (apparently Silver
     Maple) September 1873
17.  Kalmia Glauca Pale Laurel          10             7
     (Bog Laurel) June 1873
18.  Ornithogalum Star of Bethlehem     10             17
     actually Trientalis Borealis -
     Star Flower  May 1873
19.  Officinate Scop - Hedge Mustard    16 1/8         11
     June 1873
20.  Cypripedium AcauleLadies Slipper   15 7/8         11 2/8
     June 1873
21.  C.Lanceolatum Common Thistle       15 7/8         10 1/2
     August 1873
22.  Arisaema Triphyllum Jack in the    14 1/2         10 1/2
     Pulpit June 1873
23.  Vaccinium Blueberry from nature    16             11 1/8
     May 1873
24.  Polygonatum Solomons Seal          14 7/8         9 1/4
     June 1873
25.  Apocynum Androsaemifolium Indian   14 3/4         11
     Hemp Dogbone August 1873
26.  Cratages Hawthorn Blossom          16 1/8         11 1/8
     June 1873
27.  Amelanchier Laevis Star Flower     14 1/2         10 5/8
     (Shadbush or service berry)
     May 28, 1873
28.  Tierella Cordifolia False          13 2/8         10 1/2
     Mitrewort May
29.  Cassandra Caliculata               15 1/8         10 7/8
     (chamaedaphne Calyculata) leather
     leaf May 1873
30.  Pyrola Rotundiflora Round Leaved   15 7/8         10 7/8
     Pyrola July 1873
31.  in error, Arbutifolia (mistake     16 1/4         11 1/8
     for Aronia Arbutifolia Black
     Chokeberry ?) actually Prunus
     Virginiana - Choke Cherry
     June 1873
32.  Lilicoceae  Lily Wort June 1873    15 7/8         11 1/4
33.  Viburnum Trilobum High bush        15 1/4         10 3/4
     Cranberry (fruit) and V.
     Lantanoides  Hobble Bush (flower)
     flower - June 1873  fruit
     1873 August
34.  Variablis Sagittaria               16 1/8         11 6/8
     Arrow Head  August 1873
35.  Erythronium Americanum Adders      15             11
     Tongue May 1873(24 K)
36.  Ranunculus Acris Crowfoot          16 1/4         11 1/8
     Buttercup and Erigeron
     Philadeliphicus  Wild Daisy
     (actually Fleabane) July 1873
37.  No title  (Platanthera 
     Blepharoglottis - White Fringed    16 1/4         11 1/4
     Orchis and Scutellaria Galericulata
      - Skullcap
38.  Convallaria Wild Lily of the       10 6/8         10
     Valley (actually Smilacina
     Trifolia Three Leaved Solomons
     Seal June 1873
39.  ?
40.  Residacea Wild Mignonette -        9 7/8          6 7/8
     actually Maianthemum Canadense
     Wild Lily of the Valley June 1873 
41.  Viola Septentrionalis  Wild        10             6 7/8
     Violets June 1873(52 K)
42.  Trifolium Repens (white) T.        10             7
     Pratense (red) Whiteand Pink
     Clover July 1873
43.  Untitled (Goldenrods)              12 3/4         7 3/4
44.  Fragaria Vesca  Strawberry flower  14 1/4         9 1/2
     - June 1873(24 K)
45.  Rosa Lucida Wild Rose (probably    14 3/8         9 1/2
     Rosa Virginiana) July 24, 1873(27 K)
46.  Epigaea Repens May Flowers from    10 2/8         14 7/8
     nature
47.  Water Lily from nature             13 1/2         10 1/4
     August 1873
48.  Vicia The Vetch (probably Vicia    11 1/4         15 2/8
     Cracca) July 1873
49.  Campanula Rotundifolia Hare Bell   16             10 3/8
     July 1873
50.  Trillium Erectum Purple Trillium   15 3/8         12 1/2
     May 1873
51.  Trillium Erythrocarpum Painted     15 1/4         12 7/8
     Trillium June 1873
52.  Calystegia Sepium Hedge Bindweed   14 3/4         20 1/8
     or Convolvulus July 1873

Nos. 53 - 121 are bound into a book.

53.  Oak Leaf  October 1867             8 7/8          11 1/2
54.  Epigaea Gepeus  New Brunswick      15 3/8         12 1/2
     May Flower from Nature  May 1867
55.  Linnea Borealis Twin Flower from   10             12 1/4
     Nature June 1867
56.  Wild Cherry from Nature            14             9
     June 8, 1868
57.  Rhodora Canadensis  Canadian       11 3/4         9
     Rhodora  Aqatia from Nature
     June 1867
58.  Detetria from Nature Dielytra      11             9
     spectabilis Bleeding Heart
     May 1867
59.  Golden Crab Apple Blossom from     12 1/4         10 1/2
     Nature June 1868
60.  Acer Spicatum-Mountain Maple       12 3/4         10
     Maple from Nature July 1867
61.  Epigaea Repus  May Flower from     9 3/4          12 3/8
     Nature 1867
62.  Trillium Erythrocarpum Painted     11 3/4         9 1/8
     Trillium Trilliaceae from Nature
     1867
63.  Untitled from Nature (yellow)      10             7
     July 1868 
64.  Anemone Nemorosa "Wind Flower -    10             7
     Wood Anemone"
65.  Trillium Erectum Purple Trillium   13             10 1/4
     from Nature May 1870
66.  Hepatica Triboba Liverwort from    7              9
     Nature 1867
67.  Star Flower From Nature            6 7/8          9
     June 1863
68.  Rosa Lucida Wild Rose Sweet Briar  11 1/4         9 5/8
     from Nature July 1st, 1868
69.  Wild Violet from Nature June 1868  10             7
69a. Pidgeon Berry
70.  Calla Palustris Swamp Calla        15 1/8         12
     June 20, 1870
71.  Wild Currants from Nature          12 1/4         8 5/8
     June 1868
72.  Fragaria Vesca Strawberries from   11 7/8         9 1/2
     Nature July 1868
73.  (Syrinia) from Nature July 1868    12             9 3/4
74.  Primrose from Nature gathered on   11 3/8         7 1/2
     a rock at the Tobique, Grand Falls,
     Primula Misstasinica June 1, 1868
75.  Calystegia Sepium (hedge Bindweed) 12             15 5/8
     or Bindweed from Nature July 1867
76.  Lilium Canadiase Tiger Lily from   13 1/2         11 3/8
     Nature August 1868
77.  no title from Nature (yellow)      12             7 5/8
     July 1868
78.  Lily of the Valley from Nature     15 1/8         12
     June 16, 1868
78a. Agrostemma Mullin Pink from        14             10 5/8
     Nature August 1867
79.  Calopogon (. Ntchillus Purple      10 1/4         7 5/8
     Orchid from Nature July 1867
80.  Lysmachia Citiate Loosestrife      10 1/4         7 3/4
81.  Campanula Rottundifolia Harebell   13             10
     from Nature July 1867
82.  Epilobium Angustifolium Fire-weed  14 1/4         11
     from Nature July 1867
83.  Kalmia Angustifolia Lambkill       15 1/8         10 1/4
     from Nature July 1867
84.  Uvularia Sessilifolia Bellwort     9              7 1/8
     Equisetum Sylvaticum Horsetail
85.  Spiraea Salicifolia (Latifolia)    12 1/4         10
     Queen of the Meadow from Nature
     July 1867
86.  Potentilla Anserina Silverweed     12 1/4         9 3/4
     Cinque-foil from Nature July 1867
87.  The Lime from Nature July 1868     12 1/2         10
88.  Sagittaria Variabilis or           15 3/4         11 1/2
     Arrowhead from Nature July 1867
89.  Asclepias Cornuti Purple milkweed  14             11 1/4
     from Nature
90.  Nuphar Advena Yellow Pond Lily     12 1/2         10 1/4
     from Nature August 1867
91.  Prunella Vulgaris Self-Heal or     11 1/4         8 3/8
     Heal-all from Nature July 1867
92.  Pontederia Cordata Pickerel Weed   15             12 1/8
     from Nature August 1870
93.  Cotton Plant from Nature Verbascum 16             11 5/8
     Thapsus the Common Mullein
     August 1867
94.  White Water Lily from Nature       15 1/2         13
     August 19, 1870
95.  Prickly Thistle from Nature        12 1/4         9 5/8
     August 1867 C. Acanthoides
96.  Pyrola Rotundiflora Round-leaved
     Pyrola July 1867
97.  (T.  )Cordifolia  False Miterwort  10 3/4         7 5/8
     from Nature
98.  from Nature July 1869              10             7
99.  (Aster) from Nature August 1867    12 1/4         10
100. Chelone Glabra Turtlehead          13 5/8         9 3/8
     September 1867
101. Clematis Virginiana  Virgin's -    13 5/8         11 1/8
     bower from Nature August 1867
102. Spiraea Tormentosa Hardback /      13 1/8         9 3/4
     Steeple - Bush August 1867
103. Lysimachia Stricta Loosestrife     12 7/8         8 5/8
     from Nature August 1867
104. Pale Laurel from Nature            9 7/8          7 1/8
     June 1868
105. Borago Officinalis Common Borage   13 1/2         10
     from Nature August 1867
106. Sedum Telephium Cudweed            14 3/4         10 3/4
     Everlasting from Nature
     August 1867
107. Rubus Odoratus (purple-)           10             13 1/2
     Flowering Raspberry August 1867
108. Persicaire Madder Mumbia Linetorum 16             12 3/8
     from Nature September 1869
109. Sarracenia Purpurea Indian Cup     14 1/2         12
     from Nature September 1867
110. Cornus Stolonfera (Red Osier       16 1/4         12 1/4
     Dogwood) September 1867
111. Scutellaria Galericulala Scull     8 1/2          12 1/2
     Cap from Nature September 1867
112. Gaultheria Procumbens Wintergreen  8 1/2          12 1/2
     August 16, 1870
113. Gaultheria Procumbens from Nature  12 1/4         8 5/8
     Wintergreen June 3, 1867
114. Aceraceae White Maple from Nature  16             12 1/4
     September 1867
115. Betula Alba Birch from Nature      15 3/4         12 1/4
     September 1867
116. Viburnum Mooseberry from Nature    17             12 1/4
     September 23, 1869
117. Wild Moose Tree from Nature        11             10
     June 1868
118. Cedar from Nature September        14 1/2         11 3/4
     1867
119. from Nature  July 1868             10 5/8         11 3/4
120. Apocynum Androsaemifolium          12 1/2         10
     Indian Hemp Dogbane from Nature
121. Cassandra Caliculata from Nature   10 1/4         9
     Cassandra or Leather Leaf
     June 1868
(Book Ends)


State Normal Art School,  Boston for Diploma A Elementary Drawing

---

BACK TO ARCHIVES PAGE
---
Document Maintained by:
UNB Archives
email address archives@unb.ca
Last Update:97/04/14