---
Raymond Fraser fonds [textual record]. -- 1953 - [199-], predominant 1961-1992. -- 2.35 m of textual records

Biographical sketch: Novelist, poet, editor, Raymond Joseph Fraser, the son of Robert and Ursula (Graham) Fraser was born 8 May 1941 in Chatham, New Brunswick. He received his early education at local schools, later enrolling in St. Thomas University where he earned a BA in 1964. Following graduation he was employed at a variety of occupations: high school English and history teacher, freelance journalist, newspaper editor, and publisher. He served as an editor of Midnight, Pottersfield Portfolio, Tom-Tom, and of Intercourse which he founded in 1966. With Leo Ferrari and Alden Nowlan he organized The Flat Earth Society in 1970, and he was a charter member of the Montreal Story Tellers Fiction Performance Group and Rank Outsiders Poetry Extravaganza.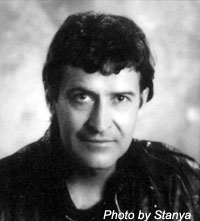 A prolific writer, Raymond Fraser has contributed to a number of magazines and journals, including Canadian Forum, Canadian Fiction Magazine, Journal of Canadian Fiction, West Coast Review, Weekend Magazine, Tamarack Review, Matrix, Quarry, and The Fiddlehead. In addition, his work has been represented in several anthologies -- Stop the Highway (1972), The Maritime Experience (1975), Toronto Short Stories (1977), Stories of Quebec (1980), New American and Canadian Poetry (1971), and The Maple Laugh Forever (1981). He has produced four novels -- The Struggle Outside (1975), The Bannonbridge Musicians (1978), Rum River (1997), and In a Cloud of Dust and Smoke (2003). His fiction has been dramatized by the CBC.
Raymond Fraser has also published six books of poetry -- Poems for the Miramichi (1966), Waiting for God's Angel (1967), I've Laughed and Sung ... (1969), The More I Live (1971), Macbride poems (1991), and Before You're a Stranger (2000); two novellas and stories -- The Black Horse Tavern (1973) and Costa Blanca (2001); two works of non-fiction -- The Fighting Fisherman: The Life of Yvon Durelle (1981) and Todd Matchett: Confessions of a Young Criminal (1994); and a memoir and essay collection -- When the Earth was Flat (2007). With Clyde Rose and Jim Stewart he edited East of Canada: An Atlantic Anthology (1976).
Fraser's work has received recognition from the arts community. He was awarded two New Brunswick Arts Branch creation grants, four Canada Council arts grants, and his novel The Bannonbridge Musicians was runner-up for the 1978 Governor General's Award. A former resident of Montreal, in April 2000 Raymond Fraser is living in Fredericton.
Sources: "Raymond Fraser", Who's Who in Canadian Literature, 1992-93.
"Raymond (Joseph) Fraser", Contemporary Authors, Volumes 107 and 130.
Scope and content: This fonds documents Raymond Fraser's life as a writer of poetry and prose beginning in the 1960s. It also highlights his relationships with business associates, family, and friends, including some who are or were part of the Canadian literary scene. In addition, this fonds sheds light on his personal activities, most notably his involvement with The Flat Earth Society, which he co-founded with Leo Ferrari and Alden Nowlan in 1970.
This fonds consists of 4 series:
1. Correspondence
2. Manuscripts and typescripts
3. Reviews
4. Personal and business records
It contains business and personal correspondence, literary manuscripts and typescripts of published and unpublished works, published copies of newspaper articles, reviews of published works, and newspaper clippings. A few personal and business records, including royalty statements, income tax returns, copyright and business registrations, school records, and materials relating to The Flat Earth Society are also included.
Title based on the name of the creator.
Archives & Special Collections acquired the bulk of this fonds from Raymond Fraser in 1988. The material contained in series 1, sub-series 3, as well as the material contained in file nos. 7-16 to 9-8 in series 2 were acquired from Mr. Fraser on 24 February 1993.
A number of books from Raymond Fraser's personal library, including works of Canadian writers and autographed copies of Fraser's work, arrived with this fonds. They have been added to the Hathaway Collection of Canadian Literature and carry a book plate noting their origin.
Archives & Special Collections also houses records of The Flat Earth Society. See the Leo C. Ferrari fonds (MG H 168).
Further accruals are expected.
---

BACK TO CONTENTS
---
Document Maintained by: UNB Archives email address archives@unb.ca Last Update: 2007/11/07