---
THE RUFUS HATHAWAY COLLECTION OF CANADIAN LITERATURE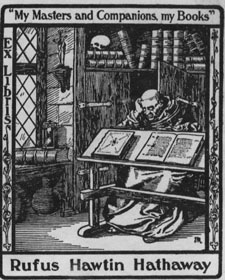 Rufus H. Hathaway's collection was almost comprehensive for the period between 1880 and 1930. In a little more than 30 years of collecting, he had acquired more than 175 Carman items alone, estimated to be worth C$1000 at the time of his death in 1933; his entire Canadiana collection was thought to be worth C$10,000. Aside from Carman, the writer with the largest representation in the collection is Charles G.D. Roberts.
Hathaway's thoroughness, as a collector and as a student of bibliography, meant that he was called upon by book dealers, libraries, and other collectors to provide authoritative lists of editions and printing histories of the works of many Canadian authors. One commentator remarked that Hathaway's library was both a paradise and a workshop.
Just prior to his unexpected death, Hathaway had been discussing the disposition of his collection with Lorne Pierce, editor of the Ryerson Press. The announcement that the Rufus Hathaway Collection of Canadian Literature was to go to UNB would have been made at Encaenia in May 1933, but Hathaway died intestate in early March. Letters from the UNB Presidents' Papers of 19331 indicate that, due to the deft and prompt negotiating skills of Lorne Pierce and George H. Locke, Head of the Toronto Public Library, Hathaway's heirs were persuaded to carry out his undocumented wishes. As Lorne Pierce wrote to UNB President Dr. C.C. Jones: "You are going to have a wonderful library, worth a fortune ... Anyone doing research work hereafter must go to the University of New Brunswick." Pierce goes on to say: "It is a source of great satisfaction to me that you will shortly have a library suitable for research in Canadiana second to none in the Dominion. It is fitting that as long as the names of Carman, Roberts and Sherman remain associated with your university, there will also be remembered the name of one who loved them, Rufus Hawtin Hathaway."2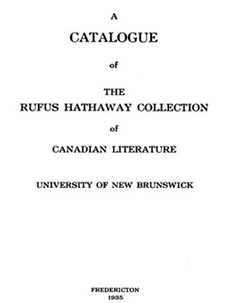 A 53-page catalogue of the collection was prepared by the UNB Library in 1935. Since 1945, the collection has received extensive additions in the form of many works by Canadian writers who have become significant since Hathaway's death. The collection has been used in the research for a number of publications, including Dr. Laurel Boone's edition of The Collected letters of Charles G.D. Roberts; H. Pearson Gundy's Letters of Bliss Carman; Muriel Miller Miner's biography Bliss Carman: Quest & Revolt; Desmond Pacey's Ten Canadian Poets; and Carl F. Klinck's Literary History of Canada.






---

1UA RG 136 1909-1945; Series 3 1931-1940; Box 6, file 1 M-R (1933). UNB Archives & Special Collections.
2ibid.

---
BIOGRAPHIES
RUFUS HAWTIN HATHAWAY
BLISS CARMAN
MITCHELL KENNERLEY
FREDERIC FAIRCHILD SHERMAN
NATHAN VAN PATTEN
PETER McARTHUR
FRANCIS SHERMAN
CHARLES G.D. ROBERTS
---
RUFUS HAWTIN HATHAWAY
(1869 - 1933)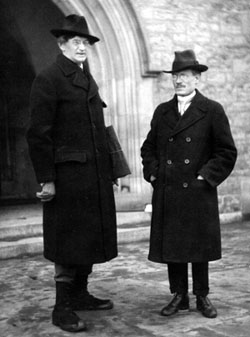 First meeting between Carman (l) and Hathaway (r) at the University of Toronto, 1921.
Renowned book collector and bibliophile, and devoted student of Canadian literature; upon his death, said to have owned the "finest library of Canadiana in the Dominion."3 Writing in 1922 to the Ryerson Press editor Lorne Pierce, Bliss Carman, Canada's pre-eminent poet, describes Hathaway as "a lover of books and letters whose modesty has militated against his attaining the repute that is his due."4 "He knows more about Canadian poets and poetry than anyone else in Canada, ... he is a great friend ..."5
Hathaway dedicated his collecting activities primarily to the works of those authors known as the "Group of the Sixties" or the "Confederation Poets" (i.e. Charles G.D. Roberts, Carman, Archibald Lampman, William Wilfred Campbell, Duncan Campbell Scott, and Pauline Johnson). He had an uncanny sense for what would become popular and was the champion of many writers before they became "collectable". Hathaway's main editorial work was the preparation of editions of Carman's work Later Poems (1921), Ballads and Lyrics (1923) and the Collected Poems (1931).
Hathaway's personal regard for Carman led him to help organize the "Bliss Carman Benefit" held in Convocation Hall at the University of Toronto on 31 March 1920 to raise money for the ailing poet.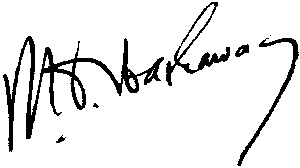 ---
3Mail and Empire (Toronto) 8 March 1933. Obituary.
4Letters of Bliss Carman. Edited by H. Pearson Gundy. Kingston: McGill-Queen's Unviersity Press (1981). p. 297.
5ibid., p. 361.
---
BLISSCARMAN
(1861 - 1929)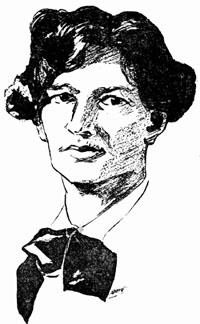 Sketch by: Louis Keene.
Canadian poet, literary journalist and editor. Born in Fredericton, New Brunswick, Carman was a cousin of Sir Charles G.D. Roberts, the poet and fiction writer. Both were educated at the University of New Brunswick. Carman later pursued his education in Edinburgh and at Harvard and settled permanently in New England in the 1890s. He was elected to the Royal Society of Canada in 1925 and in 1928 was awarded the Lorne Pierce Medal for distinguished service to literature. He edited the Oxford Book of American Verse in 1927. The medal of the Poetry Society of America was awarded posthumously. Carman's work was influenced by Poe, Emerson and Whitman, and by his long association with the transcendentalist movement of New England. His style has been described as having a quality of "vague mysticism" suited to the nature lyric; he has been called "the poet of the open road."6 "He provides, and this is the secret of his early popularity, a pattern of response to nature which almost any reader ... can experience."7 Carman was a very prolific writer and a popular one; his first collection was Low Tide on Grand Pré (1893) and he continued to publish right up until his death. Whalen remarks that Carman was seen as "a cultural hero" in Canada, and in the mid-1920s, was known as the "unofficial poet laureate of the nation."8 Three collections of his poetry appeared posthumously in 1931.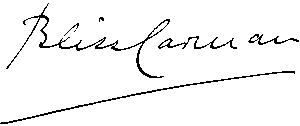 ---
6Whalen, Terry. "Bliss Carman (1861-1929)" in Canadian writers and their works. Poetry series. volume 2 (1983). Toronto: ECW Press. p. 82.
7Klinck, Carl F. Literary history of Canada. Toronto: University of Toronto Press (1965). p. 414.
8Whalen, p. 80.
---
MITCHELLKENNERLEY
(1878-1950)
Born in the "Potteries", England, and closely associated with Arnold Bennett, both in Staffordshire and later in London, where he moved in 1890 and began working as a junior clerk for the publisher, John Lane. Kennerley emigrated to New York in 1896 to manage the US branch of John Lane, and there began a roller-coaster career in publishing, printing, and bookselling. His biographer, Matthew J. Bruccoli writes of Kennerley: " In his forties, [he was] among the most prominent figures in the [US] book world. ... In his sixties he was an obscure has-been living on loans.9
Kennerley met Bliss Carman in his early days in New York. Carman often visited the offices of John Lane and the two quickly became friends, sharing digs (and pursuing women!) together. In 1899, Kennerley launched his publication, The Reader, and began to collect what Bruccoli termed his "literary stable."10 Carman published a poem in the first issue of The Reader. Kennerley became a friend of a generation of new writers and sought to publish the first books of young authors he saw as promising. In this, he was like Hathaway, who collected works of writers before they were "boomed".
In 1904 Kennerley set up his own publishing business, and began a long association with the great American typographer, Frederic W. Goudy (Goudy later created an original type-face called "Kennerley Old Style"). In 1914, his catalogue boasted sixty titles and Carman wrote Kennerley thanking him for his "poem. The vulgar world call it a catalogue; ..."11 The catalogue included two verse drama publications by Carman and Mary Perry King, Daughters of Dawn (1913) and Earth's Deities (1914). "These publications which could not have been commercially promising, were expressions of Kennerley's affection for Carman."12
Kennerley became the President of the book auction house, The Anderson Galleries, in 1915. Off and on he had serious financial difficulties at the Galleries and finally left in 1929, returning briefly to England. His career had had many highs and lows, and he took his own life in 1950.
Kennerley's relationship with "new writers" of the twenties and his association with established British literary figures such as H.G. Wells, Arnold Bennett, Frank Harris, and Oscar Wilde make him one of the twentieth century's most fascinating literary personalities.
---
9Bruccoli, Matthew J. The fortunes of Mitchell Kennerley, bookman. San Diego: Harcourt Brace Jovanovich (1986). pp. 3-4.
10ibid., p. 23.
11ibid., p. 77.
12ibid., p. 77.
---
FREDERIC FAIRCHILD SHERMAN
(1874 - 1940)
Publisher, printer, art critic and collector. F.F. Sherman was known chiefly as the editor and publisher of the periodical, Art in America, from 1913 to 1940, and as a private printer of special and limited editions of art catalogues, and essays and poems often inspired by works of art. In 1909, Sherman published the first version of a checklist of Carman first-editions in his own privately printed periodical, The Literary Miscellany.13 The list included 47 items published by Carman from 1887 to 1909. A revised version of this list was issued separately by Sherman in 1915 in a limited edition of 75 copies, printed on Dutch hand-made paper. The checklist now numbered 88 items, and covered an additional five years to 1914. Hathaway advised Sherman of at least seven Carman items which had previously been overlooked in the earlier version of the checklist.
In 1930 Sherman issued his own verse memorial entitled "The Prince of Song (Bliss Carman)" in a limited edition of 50 copies, printed by The George Grady Press. Hathaway, on receiving his copy from Sherman, pronounced it "a fine piece of work ... as a tribute ... and as a piece of printing."14
F.F. Sherman was a younger brother of Frank Dempster Sherman (1860-1916), poet and professor of architecture at Columbia University. He was a friend and collaborator of the American poet and novelist, Clinton Scollard (1860-1932) who issued a posthumous collection of F.D. Sherman's poetry.
---
13Volume 2.2, (1909). pp. 35-39.
14Hathaway Vertical File, No. 573, 2 Sept. 1930. UNB Archives & Special Collections.
---
NATHANVAN PATTEN
(1887 - 1956)
Librarian and bibliographer. A native New Yorker like F.F. Sherman, Van Patten spent ten years as a teacher and book seller before becoming a librarian, first in New York City from 1917 to 1920, and then at MIT. His connection with Canada dates from 1923 when he became chief librarian at Queen's University in Kingston. Continuing his career as Director of Libraries at Stanford University from 1927 to 1947, he combined these duties with lectureships in the Chemistry Department and the University of California Medical School, and with a professorship of bibliography at Stanford from his retirement until 1952. His chief bibliographic work was the 1934 Index to bibliographies and bibliographical contributions relating to the work of American and British authors, 1923-1932.
Van Patten's interest in Carman stems not only from his time at the Douglas Library at Queen's but also from his appreciation of the "author whose books present all of those features which bring joy to the heart of the true Bibliophile."15 Soon after leaving Canada, Van Patten began to collaborate with Rufus Hathaway on a bibliography of Carman for the Chocorua Press - Hathaway doing the annotations and Van Patten the collation and item descriptions. Sadly, the manuscript was never published; the volume of work required and the poor health of Hathaway were the major reasons the project was not completed.

---
15Van Patten, Nathan. "Bliss Carman and the bibliophile." Queen's Quarterly 33.2 (1925). p. 203.
---
PETERMcARTHUR
(1866 - 1924)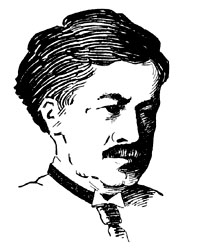 Sketch from: The Canadian Bookman, volume xvii, no. 4 (1935), p. 66.
Essayist, journalist, humorist, and poet. Known in his lifetime as "the sage of Ekfrid" [the township of his birth in Middlesex Co., Ontario], Peter McArthur "established his literary reputation in his rural sketches that appeared in the Toronto Globe between 1909 and 1924."16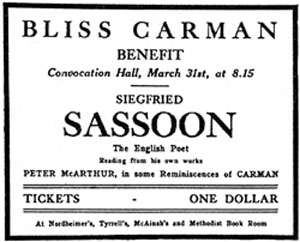 In the two decades preceding this period, McArthur worked as a freelance writer and cartoonist in New York, where he met and became friends with Bliss Carman, Charles G.D. Roberts, and other expatriate Canadians. His first commercially published book of verse was with Mitchell Kennerley in 1907, The Prodigal and Other Poems. Financial difficulties in his New York business affairs led to his return to the family farm where he re-established his career as an editor, issuing a magazine called Ourselves: a magazine for cheerful Canadians, and became known as a political and literary essayist and biographer. During his years back in Canada, McArthur nurtured his friendship with Carman. He was a key participant at the 1920 "Bliss Carman Benefit" in Toronto where he reminisced about his long association with Carman, sharing the stage with the English soldier-poet Siegfried Sassoon (1886-1967) who was invited to read his war poems while on a tour of eastern North America. Later, in 1923, McArthur directed Carman's series of trans-Canada poetry readings which the poet undertook in recognition of the affection shown towards him at the benefit held three years earlier. Today, McArthur is little known for his writings in celebration of "the values and experiences of the Canadian countryside."17 Bliss Carman, on hearing of McArthur's early death, characterized his friend: "Such a vivid, pervasive, humorous personality leaves a sorry vacancy when he is taken away. And Peter was one of my oldest and best pals."18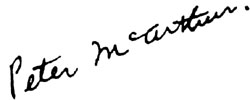 ---
16Lennox, John. "Peter McArthur" in Canadian Writers, 1890-1920. Edited by W.H. New. (Dictionary of Literary Biography, v. 92).
Detroit: Gale Research (1990). p. 232.
17ibid., p. 233.
18Letters of Bliss Carman. Edited by H. Pearson Gundy. Kingston: McGill-Queen's University Press (1981). pp. 325-326.